Doctor & Staff
Meet the experienced and friendly doctor and staff who make Azle Vision Source the leading provider of vision care products and services in Azle.
Jamie Strong, O.D

Dr. Strong received a Bachelor of Science in Biology from the University of Texas at Austin where she graduated with honors. She graduated summa cum laude from the University of Houston with a Doctor of Optometry degree. She was also a member of the Beta Sigma Kappa Honor Society. She completed both of her internships at Vision Source practices in the greater Houston area where she received extensive training in dry eye syndrome, glaucoma, diabetic retinopathy, pediatrics, and co-management of cataract and refractive surgeries, including LASIK.
Dr. Strong is licensed as a Therapeutic Optometrist and as a Board Certified Optometric Glaucoma Specialist. She is a member of the Texas Optometric Association and the American Optometric Association. Dr. Strong provides complimentary eye exams for children less than one year old as a participant provider for InfantSEE, a national program designed to promote the early examination of infant eyes.
Dr. Strong grew up in Richardson, Texas. In her free time she enjoys spending time with her husband, Tim. She also loves to cook and entertain family and friends at her home in Fort Worth.
Our Team
Our exceptional, friendly staff is Azle Vision Source's greatest asset. They are excited about what they do, and they care personally about getting the best results for our patients.
Our receptionist will try to accommodate your busy schedule by finding appointments that suit your needs. We will help you understand your insurance coverage and if financial arrangements are necessary, we will be glad to help you develop a plan to make your vision care treatment possible.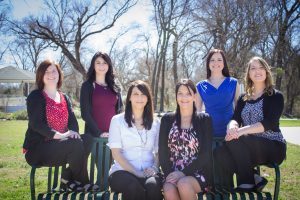 ---
Nicole
Ni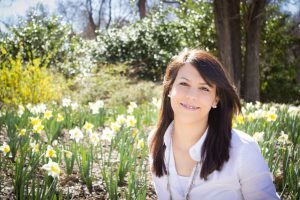 cole is the Practice Manager of Azle Vision Source. She has been in the optical business for more than 20 years. She grew up in the optical industry, receiving training at a very young age. She has worked along side several doctors over the years acquiring a variety of tools and skills relevant to today's industry. Nicole has brought quality service to our patients for over three years. Her vast experience and expertise is very valuable to our practice.  Her specialty is customer service and solving problems for patients in all aspects of the business.
Nicole grew up in Arlington and Crowley, Texas. She graduated early with honors from Crowley High School. She went on to continue her education at Eastern New Mexico University in Portales, NM. She enjoys spending her free time with her boyfriend of several years, Dave. She also enjoys traveling, spending time with her niece and nephew, and talking about business!
Theresa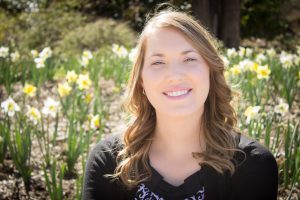 Theresa is our Insurance Billing Manager. She has 10 years of experience in the optometry field. She started in 2007 as a technician in Kingwood, Texas, where she learned many of her skills. She handles the insurance verifying and billing needs of the office. She moved to Forth Worth to be with her husband, Ryan. She is continuing her education at TCC Northeast.
Sara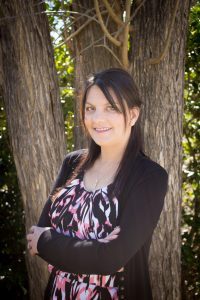 Sara is our optician. She joined Azle Vision Source in July of 2015. She brings over 20 years of customer service and optical experience to our practice. She is responsible for helping patients select the best eyewear to fit their visual needs. Her friendly attitude and top notch service makes her a pleasure to work with. She enjoys assisting patients with questions and working behind the scenes to make sure everything is processed quickly and smoothly. Sara enjoys spending her free time sewing, painting and traveling as much as she can!
Alyssa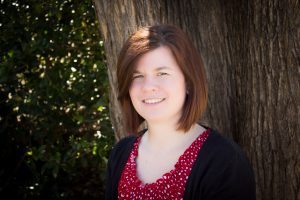 Alyssa is our front desk receptionist. She has worked in the medical field since 2006. Alyssa joined our team at Azle Vision Source in May of 2016. When she is not working she enjoys cooking, photography and spending time with her two children, Dani and Jaxx.
Darah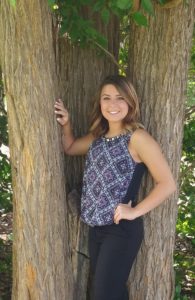 Darah is our Optometric Technician. Home grown in Azle, TX she has lived here all her life. She graduated from Azle High School in 2016, and was a part of Future Business Leaders of America. She is currently studying at Tarrant County College where she has spent three semesters. When she isn't working, she enjoys spending all the time she can with family and doing anything that involves crafts. Darah enjoys working for Azle Vision Source because she sees so many familiar faces and learns something new every day.
Claudia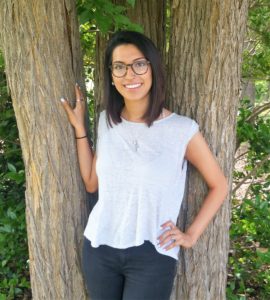 Claudia is our Insurance Coordinator. Her mother was a nurse for 15 years and has instilled her work ethic and passion for what she loves into Claudia. Claudia has her CNA license and CPR certification. She is currently attending Weatherford College where she is pursuing a degree in science with a focus in Medical Laboratory Science. She is family oriented and enjoys nothing more than spending time with the people she loves and her beautiful dogs, Lilly and Roxy. She also loves hiking and spending time in nature as well as staying heavily active in her church. Her faith drives her to stay involved in the community. She not only volunteers at Helping Hands, Love Your Melon and Lions Club, but she also partners with her local county club for various philanthropic events. She prides herself in her work and drives to excel at every task. Claudia says she is happy to be a part of the Azle Vision Source team because it is preparing her for a successful future.